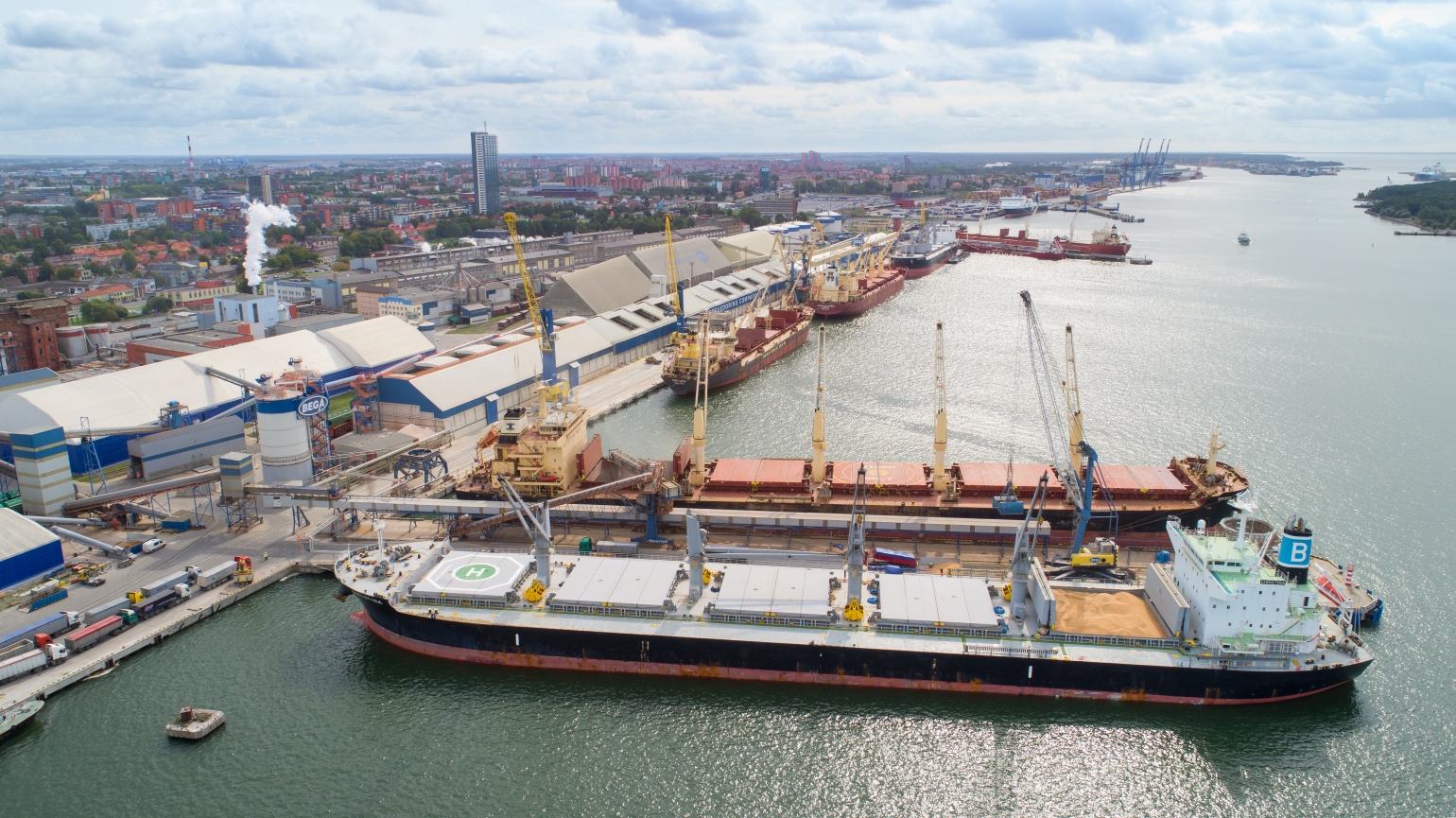 "Bega" has been granted two new activity certificates
Two new certificates were issued to the company "Bega" after the international certification company "FoodChain ID Certification Ltd" conducted an audit of the company.  
It was certified that the company was inspected and meets the requirement of compliance with the Europe Soya Guidelines.
Also, ir was certified that the company "Bega" operates in conformance with the ProTerra Standard version 4.1 of September 2019, for Social Responsibility and Environmental Sustainability. According the certification conclusion, "The Economic Operator has demonstrated its ability to implement, monitor and trace the responsible and sustainable production of agricultural commodities through all stages according to this Standard".
Besides these two new certificates, earlier "Bega" has already implemented certified Environmental Protection, Quality Management, Feed Safety and Quality Systems that comply with ISO 14001:2015, ISO 9001:2015 and GMP+ (Good Manufacturing Practice) standards.
http://www.bega.lt/en/certificates/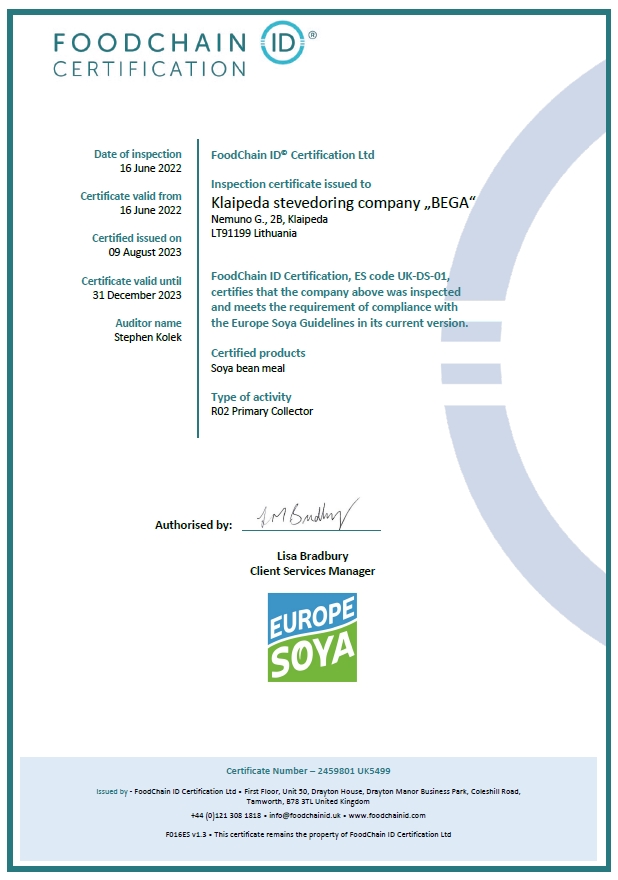 Back to all news