Liquid fertilaizers terminal

Year capacity:
2 MLN. T

Storage
80.000 T

Depth:
12.5 M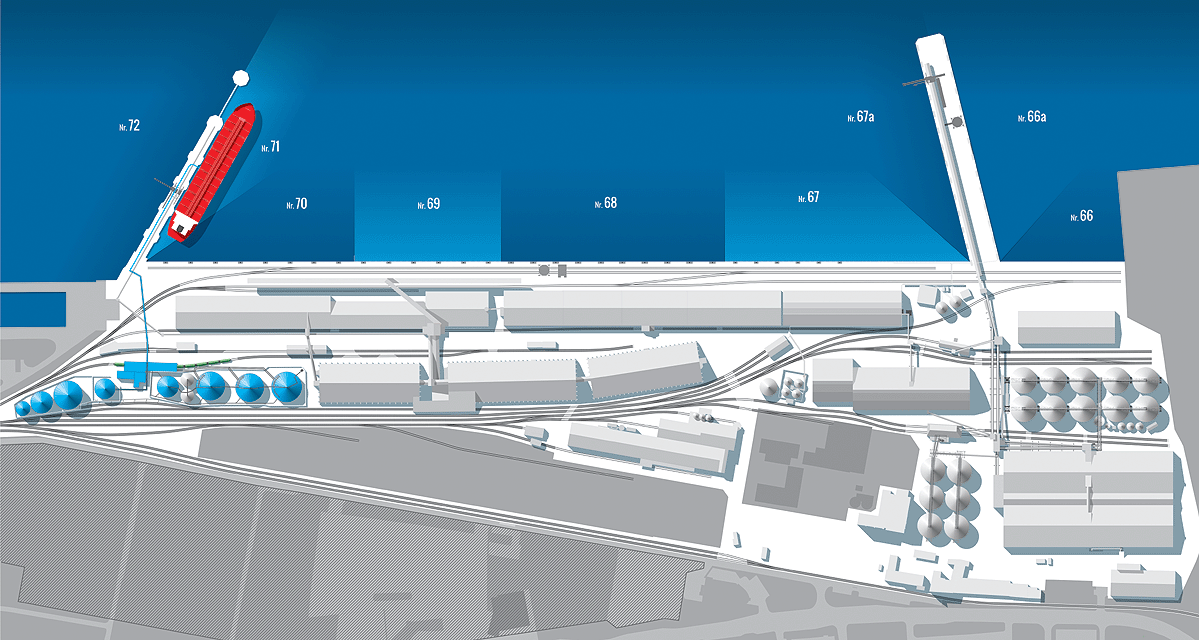 Description
A high-capacity liquid fertilizers' terminal is capable of loading 24.000 t of fertilizers into tankers every 24 hours. The overall capacity of the 4 heated tanks at the terminal is 80.000 t.
Four railcars simultaneously can be unloaded at the fertilizer discharging station. In winter frozen cargo can be thawed up by special liquid heating equipment.
Different types of liquid fertilizers may be simultaneously stored at the tanks. They may be simultaneously loaded into two vessels.
Technical data
Berths: NR. 71-72 / NR. 67

Max. Vessel Draft: 11.5 M

Number of tanks: 8

Storage capacity: 80.000 T

Vessel loading capacity:  24.000 t/day
Unloading rail tanks capacity: 8.000 t/day
Annual capacity:  2 million tons